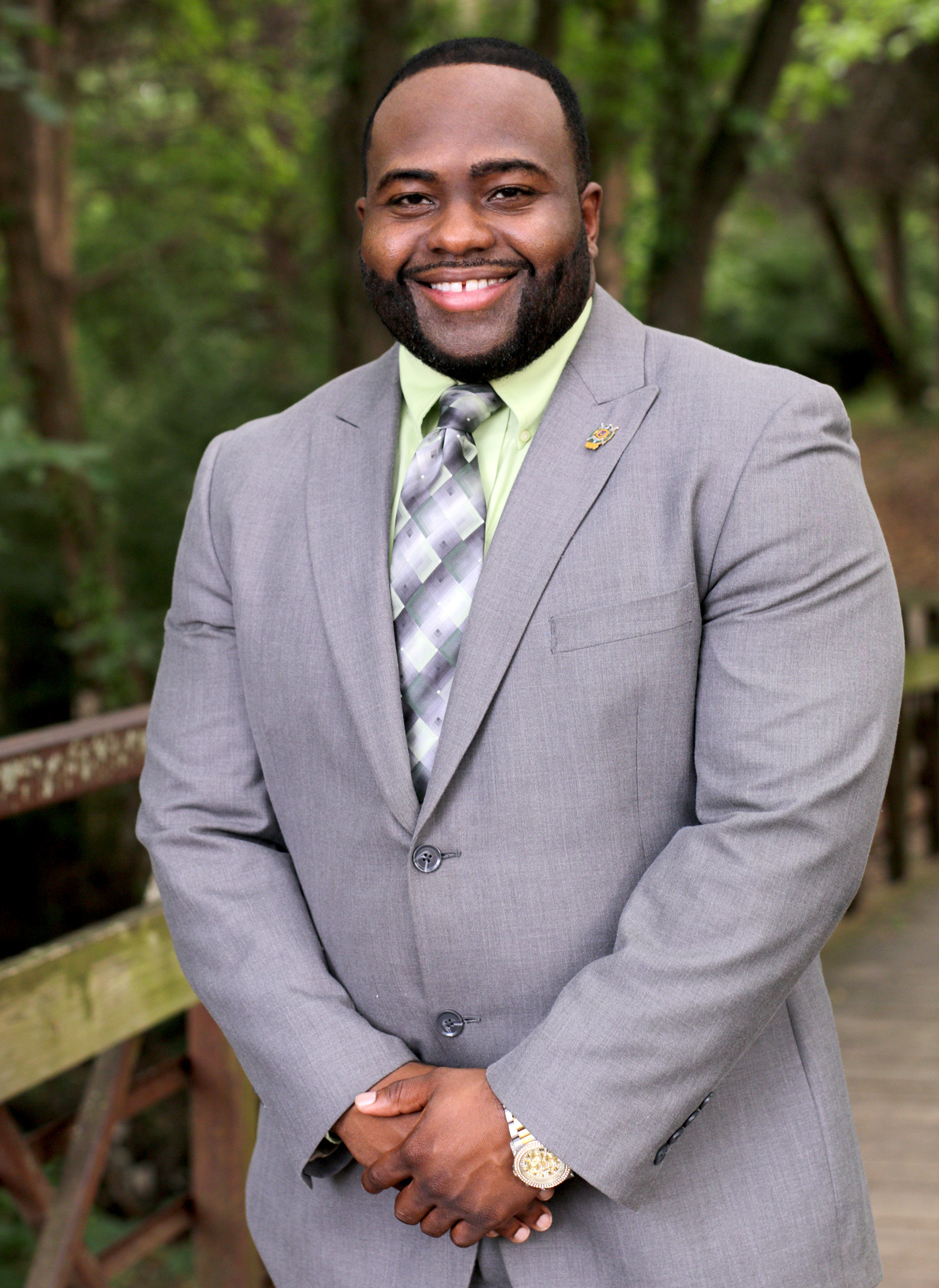 Fine Artist & Graphic Designer

Darryl E. Hillard, Jr. brings his visions to reality and he does it with great care. As a graphic Designer, Darryl has the ability to design visually appealing layouts for print and electronic media. His artistic talent extends well beyond graphic design. Darryl is also a free hand fine artist who creates majestic visual images on canvas and paper.

Whether it's a website, logo, or book cover, Darryl is going to pour his heart into it and give it his signature artistic flair.  Darryl's vast artistic range speaks for itself and has created a high demand for his artistry which keeps him extremely busy with a steady flow of clients. His repertoire also includes artistically designed CD covers, flyers, t-shirts, drawings, paintings, posters, invitations, advertisements, brochures, obituaries, programs, newsletters and magazines. 

Darryl's nature to lead and excel is evidenced by numerous accomplishments. Graduating with a 4.16 GPA from Midwest City High School, Darryl went on to graduate from Oklahoma State University with a Bachelor of Arts in Fine Arts. 
A lover of information and knowledge, Darryl gleans from books, movies, and everyday life experiences.  Darryl's success is rooted deeper than information and knowledge. He applies wisdom and he operates with integrity.  His pipelines stays full of referrals because, in addition to his excellent work and work ethic, clients sense his positive spirit, his care, his compassion, his greatness, his fairness, and his honesty.

Darryl is an active member of Omega Psi Phi Fraternity, Inc., and is actively involved with various Chambers of Commerce in the OKC and the DFW Metroplex. He is also a part of The Bridge Fort Worth and STAAR Foundation.

DH Art & Design, LLC's List of Clients is extensive and growing. After working for them for a while, Darryl acquired a contract to do work for Knutson Irrigation, LLC | Bigsprinkler.com

TM

| MicroRain® out of Yukon, OK.  Darryl's client list is comprised of Beauty Supply stores, Restaurants, Chambers of Commerce, Catering Companies, Churches, Salons, a Barber Shop, Associations, Foundations, Clubs, a T-shirt Shop, LLC's, Magazines, Limousine Service, Performers, Realtors, Charitable Non-Profit Organizations, and various Marketplaces in the private and public sector.

To learn more about his work, please visit www.dhartdesign.net or contact Darryl by email at art_design@dhartdesign.net or call 469-623-0669.